Day 2 :
Keynote Forum
Russian Academy of Sciences, Russia
Time : 10:00-10:30 am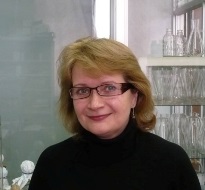 Biography:
Marina Donova has completed her PhD at 1992, and has got a degree of Doctor of Sciences (Biology) in 2006 at the Institute of Biochemistry and Physiology of Microorganisms, Russian Academy of Sciences (IBPM RAS). Since 1998, she is a Head of Laboratory MTOC at IBPM RAS. The interests of Dr. Donova cover all aspects of steroid conversions by microorganisms including discovery of novel biocatalysts, investigation of metabolic pathways, the development and scaling up of the biotechnologies. The competence and qualification of Dr.Donova is confirmed by over 70 peer reviewed papers, one monograph and over 10 RF patents.
Abstract:
Phytosterols represent available and low-cost raw materials for steroid pharmaceutical industry. Bioconversion of phytosterols using selected wild-type and recombinant strains of actinobacteria is an effective way to produce high-valued steroidal drugs and their precursors. Although considerable progress was achieved during last decade in the development of biotechnologies for production of key intermediates from phytosterol, the important task is selection of suitable microorganisms, as well as creation of engineered strains to provide improved bioprocesses and to generate novel products. rnRecently, whole genome sequencing of several sterol-transforming actinobacteria strains was carried out and the phytosterol catabolism associated genes were revealed related to steroid import across the cell wall, side-chain degradation and steroid core degradation, as well as to other key steroid modifications. The features of the genomes clarified the capability of the strains to accumulate different androstanes as major products from phytosterol. The transcriptomic studies provided more clear understanding of the role of candidate genes in steroid modifications by the strains. The significance of the findings for creating of effective microbial catalysts for phytosterol conversion is highlighted.rnThe novel data on the production methods of androstenedione (AD), 1-dehydro-AD (ADD), 9α-hydroxy-AD, 11α-hydroxy-AD, 9(11)-dehydro-AD, dehydroepiandrosterone, testosterone, 1-dehydrotestosterone, as well as progesterone and 20-hydroxymethylpregnanes from phytosterol using selected and engineered actinobacteria are presented. rnThe challenges and prospects of phytosterol conversion by actinobacteria are discussed.rn